BetterThink Ludhiana (DMC)
Near DMCH, Above Dr. Lal Path Lab, Rajpura Road, Ludhiana, Punjab - 0
Timing: 9:00 AM to 6:00 PM | Monday To Saturday
Facilities
✓ AC Classroom
✓ Smart Classes
✓ Computer Lab
✓ CCTV
✓ Late Evening/Early Morning Batches
✓ Single Module Practice
✓ Certified Teachers
Reviews
Shweta Makkar
Posted on July 17, 2022 | 16:00 PM
RATED 5
Good
Amarjeet Kaur
Posted on March 29, 2022 | 10:38 AM
RATED 5
there are all facilities available, others faculty members such as ms mansukh maam and mrs Pooja maam guide and teach us in good way.
Robin
Posted on March 29, 2022 | 09:29 AM
RATED 5
All facilities are available all the time in the Center. All staff is vary experienced and helpful and way of teaching is also good.
Amarjeet Kaur
Posted on March 17, 2022 | 18:58 PM
RATED 5
way of teaching is very good
Navjot Kaur
Posted on February 11, 2022 | 16:57 PM
RATED 5
Before joining i could not fully comprehend what the other parson were saying to me in english.now with help of teachers
Manpreet Kaur
Posted on December 24, 2021 | 11:10 AM
RATED 5
I feel comfortable in Centre because there restroom was very neet and clean
Manpreet Kaur
Posted on December 03, 2021 | 11:52 AM
RATED 5
Thanku better think to provide this quality of education and I learn many more things and also exter classes was very good impact on study
Jaswinder Kaur
Posted on December 03, 2021 | 11:51 AM
RATED 5
institution is neat and clean . i like teaching by smart class . all staff is very cooperative
Simran
Posted on November 24, 2021 | 07:26 AM
RATED 5
Our institute is too better than other centres.Here staff is major creative and co-operative.
Sanmanita
Posted on November 23, 2021 | 18:36 PM
RATED 5
Better think institute is crucial for those students who are preparing for ielts and spoken English . All the staffs are very friendly and cooperative to all . the atmosphere of this institute is fully ventilated
Get BetterThink App
Now, with the BetterThink app, you can learn and further improve your English Language Skills, anytime and anywhere.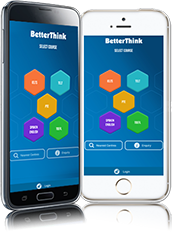 Send Me App Link
Testimonials
It was a wonderful experience to study at one of BetterThink centres. Getting 7 bands effortlessly is a great example of excellent teaching.I am really thankful to all the team members at BetterThink who helped me achieve my desired band score and helped me improve my fluency in English language.
- Udit Arora
I have improved my IELTS Speaking through regular interviews. The proper schedule of all the modules that is followed, ensures that each module is given proper attention and covered properly before the student takes a mock test.
- Amandeep