BetterThink Ludhiana (BRS Nagar)
1st Floor, 462-G, BRS Nagar, near ICICI Bank, Ferozepur Road, Ludhiana, Punjab -141001
Timing: 06:30am to 08:00pm | Monday To Saturday
Facilities
✓ AC Classrooms
✓ Smart Classes
✓ Computer Lab
✓ CCTV Security
✓ Single Module Practice
✓ Certified Teachers
Reviews
Amandeep Kaur
Posted on February 22, 2019 | 15:51 PM
RATED 5The teaching way of this institute is very good and teachers are also very coperative with us.
Ripandeep Kaur
Posted on February 22, 2019 | 15:51 PM
RATED 5Classes are amazing as they give clear ideas of all the modules.
Randhir Singh
Posted on February 14, 2019 | 09:04 AM
RATED 5
Goldenpreet Singh
Posted on February 12, 2019 | 12:32 PM
RATED 5Good platform for IELTS training and to for grammer and Spoken Courses. Staff members are very Co-operative.
Santosh Kaur
Posted on February 11, 2019 | 13:51 PM
RATED 5waooo.. so much to practice. Best decision to visit Betterthink .
Get BetterThink App
Now, with the BetterThink app, you can learn and further improve your English Language Skills, anytime and anywhere.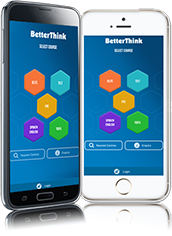 Send Me App Link
Testimonials
It was a wonderful experience to study at one of BetterThink centres. Getting 7 bands effortlessly is a great example of excellent teaching. I am really thankful to all the team members at BetterThink who helped me achieve my desired band score and helped me improve my fluency in English language.
- Udit Arora
I have improved my IELTS Speaking through regular interviews. The proper schedule of all the modules that is followed, ensures that each module is given proper attention and covered properly before the student takes a mock test.
- Amandeep